Joined

May 30, 2016
Messages

1,545
Points

151

OpFactions - PikaNetwork 2020
December 19th 2020, 17:00 GMT / 12:00 EST / 11:00 CST / 10:00 MT / 9:00 PST
​


Greetings PikaCrafters,

We are here to announce a brand new season, the new season will start at

6PM CET - Saturday, December 19 2020

so mark it in your calendars now! We have hopefully a new season that will be controlled in a much more effective way. Due to the growing rule bypassing last season, we have been forced to introduce more and better Faction Warnings and Punishments for those that don't follow the rules.

Therefore, new factions rules will be added from the beginning of this new season, with new strikes and a faction team that has been added to enforce the rules and keep control.
This one of the main things last season a lot of complaints were about, we want to change that this season, and will hopefully be able to give a better controlled season.

This is however not the only thing we'll have, as we are also adding a lot of your suggested features we have found on the forums. Below, you can find all the needed information about the new features that we have decided to add for this brand new season.

If there is still something you want changing, feel free to reply to this thread before its release, if there is enough support for it, we will consider making the change. We hope that everyone can agree with us allowing the kits underneath your rank to stimulate more fighting, less being worried about your sets, what will hopefully be, having more fun. Who doesn't love a good fight, right?

Let's not make it any longer since the details are what you're interested in!
It is with great pleasure, we can announce that this new season will be released on

6PM CET Saturday, December 19th 2020.



When planning the introduction to the season, we thought, why not introduce it with a rank giveaway or some store credit?
If you want to enter this giveaway please head over to the official post on our Instagram page.



Welcome back to Instagram. Sign in to check out what your friends, family & interests have been capturing & sharing around the world.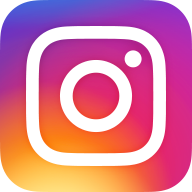 www.instagram.com



Saturday 19th December 2020
17:00 GMT / 12:00 EST / 11:00 CST / 10:00 MT / 9:00 PST


play.pika-network.net




Please note:

The release time can be a couple of minutes later, we are trying to reach 6 PM CET.


itsalmo.st is a snazzy free countdown tool designed and developed by Type/Code. Create and share your own countdown to anything.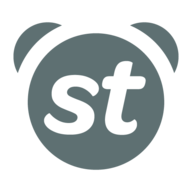 itsalmo.st


Grace Period (no explosions): 7 days ( Ends Saturday 26 December 2020, 6 PM CET )
First hour: No flight, No wilderness command, No hunger lose, No ender pearls
World Corners: 20
Season duration: 7 weeks

​
If you do encounter any bugs or any issues be sure to make a bug report as we shall be closely looking at that section to fix things as soon as possible on the new reset!


​
​
​
End of the Season event

To celebrate the end of the season, we will be hosting an end of season event. At around 5 days before the release, we will be placing reset signs at spawn which you can click and claim a number of rewards; Free items, Free gkits, Millions of in-game money, Tons of free experience to level up your overpowered armor. Everyone will be able to to get everything for free. You can fight with everyone without the fear of losing your gear you have weeks to gather.
So clearly this is the event everyone should participate in! Hop on factions and have fun!


Christmas-Themed Base design Competition

We have decided to run a Snow/Christmas themed base design-build competition. This will take place from the opfactions release on Saturday right through until Wednesday 30 December. All users can participate in this competition and we want you to create an amazing Christmas themed base design! There are no limits to your creativity, although you must not break any of our server rules in the process! We will review all of the entries to find our winner.
For more info and where to submit your entries, click the following link: coming soon.

Prizes:
1st Prize: $50 Store Coupon for OpFactions
2nd Prize: $35 Store Coupon for OpFactions
3rd Prize: $25 Store Coupon for OpFactions
Faction Top Rewards

This new season of Opfactions will have biweekly payouts for the top factions! This will go on until the end of the season which will last exactly 7 weeks or 49 days. Our schedule for the start and the end of the map is pretty defined and we will be hosting an end of the map payout as well, this will be made on Saturday 6th February 2021.

Bi-weekly Payouts:
1st Prize: $75 Store Coupon for OpFactions
2nd Prize: $50 Store Coupon for OpFactions
3rd Prize: $25 Store Coupon for OpFactions
End of the Season Reward:
1st Prize:

350 USD PayPal Money

+ €350 Store Coupon for OpFactions
2nd Prize:

200 USD PayPal Money

+ €200 Store Coupon for OpFactions
3rd Prize: €200 Store Coupon for OpFactions
The end of the season rewards will be paid out after 49 days of the release!

​


Changelog
Among other things, the following has been changed/updated:


New builds / World information



A change in season means a change in builds! We have introduced a new spawn and warzone, of course, in the style of this month so we've made them snowy and Christmassy.
The jungle world has been removed and we have changed it to a snow world to fit with this season. There will be a total of 4 worlds so a total of 16 world corners this is hopefully enough for everyone.

The border for

overworld

will be 18,000 x 18,000 ( -9000 -> 9000)
Spawn in the middle, Semi-flat, vanilla biome. Y height: 60

1,000 x 1,000 warzone

Koth at each side of /spawn close to spawn.

Flat and easy warzone for smooth pvp, less/ to no trees, and no grass.

The warzone also contains several things that you can compete in:

KoTH: Be the king of the hill! Twice a day there will be a KoTH to capture within the spawn warzone and you'll win some amazing rewards.
Present Hunt: Supply crates have been reworked and created into something more fitting for the festive time of year. We've hidden 40 presents in the warzone, can you find them all? (The rewards have also been updated and the number of supply crates has been buffed.)

The border for the

Pirateworld

will be 7,500 x 7,500 ( -3750 -> 3750)


Y level height: 30
Koth at one side of /spawn close to spawn.
All chunks preloaded

The border for

Snowworld

world will be 7,500 x 7,500 ( -3750 -> 3750)


Y level height: 30
One outpost will be located within this world!

The border for

Endworld

will be 10,000 x 10,000 ( -5000 -> 5000)


Y level height: 30
Koth at one side of /spawn close to spawn.
All chunks preloaded



Faction strikes & rules


Due to the ever-growing count of rule bypassing and unfair tactics, we have been forced to introduce better Faction Warnings and Punishments for those who don't follow our rules.
This system has already been added last season but people just tried everything possible to bypass it. However, this will not be the case anymore, as we will have a faction team set up to look over any rule breakers this season and punish them according to our rules within a few hours from the infraction.
A full list of all updated rules and strikes can be found here:



A full forum post explaining the rules will follow here are some of the noticeable changes already.

Added
Added Abusing Faction Shield
Added Having a barrel as normal claims rule
Added shooting multiple counters as once rule
Added Tracker Bots rule
Added a rule for TNT limit and Illegal Cannons (U-Fusions etc)
Added cooperative faction spam rule
Added mining while being raided rule
Added gen, sandbot, printer patching rule

Removed
Causing intentional server lag (As we implemented a patch for it)



Spawner value


To prevent players from placing spawners on the last day before the payout, we will add a new system, which will increase the worth of your spawner each hour. Thus, you simply place down a spawner and it will only start with 0% of its worth, increasing every hours and updates every 12 hours until it will reach its 100% value. If you decide to mine your spawner, it will lose its value and will start from 0% once again, the next time you place it back.


Raid claims


Before initiating a raid on any faction's base, you must create a raiding claim with /f raid <radius>.
You cannot unclaim raid claims chunks one by one and you can only have 1 set of raid claims at a time. Within raid claims, we removed client-side sync with TNT, meaning it will now look like that TNT is moving in water, but it's actually not. This will increase everyone's FPS, especially for larger cannons. Sand buckets will always work inside raid claims.

Not only have raid claims be added we have also decided to add barrel claims.



Faction Shields


You will be able to select a period of time for when your faction shield will automatically activate every day. When the shield is on, TNT will be fully disabled in your base claims. We have decided that a faction with 10 players or below will be able to select a period of 16 hours when the shield will be active every day, while any faction bigger than 10 members can set a shield period of a maximum of 12 hours. Beware, you will be unable to change your shield hours after the grace period ends!
Factions with less than 10 players can set a shield for 16 hours

Factions with more than 10 players can set a shield for 12 hours

If you have feedback on this leave it underneath this post!
Sandbots


As requested by a number of players, we've decided to give it a shot and add Sand Bots. These bots can be used in your chunks to automatically place sand underneath other nearby sand blocks. You will have to add money to the bot's balance in order for it to work.

The sand bots cannot operate without it so you will have to add money constantly in order for it to work. If the bot runs out of the money, there will be a notification in faction chat about this.


Raiding Outpost


Raiding Outpost is a separate world where factions are able to raid a server-generated base, with chunks of walls surrounding it. To capture the Raiding Outpost, your faction will need to set up a cannon and shoot through all of the walls to break into the base. Once you've breached the base, your faction will be marked as the one who successfully captured it. However, once you capture the Raiding Outpost, it will reset all of the walls that you've previously breached, meaning that your faction will now have to defend it from other factions who'll try to raid. Whilst you have the Raiding Outpost captured, your faction will receive amazing extras as rewards!

This feature can be used after the grace period has ended since then TNT is enabled to raid this base.


Cannoning JAR


This season, we will introduce a brand new cannoning jar, which is tweaked a lot and able to provide a better cannoning experience compared to last season. It will now make the whole process smoother and better, therefore upgrading your faction's experience, we hope!


A separate KOTH world.


We are introducing a separate world where a new Koth will start everyday. This world can be entered by simply using the /koth command, it will then take you there, where you and your faction can capture the koth for special loot. However, beware, once you get killed within this world, you have only one extra chance to get back, as you may only enter twice!

To make this event possible for everyone have we decided, that you won't lose any of your own items while participating in this koth, its purpose is to simulate PvP with the same server-sided sets for everyone.


Christmas Calendar



Since we are in the December month will we this year have a daily Advent Calendar. You can claim a daily reward every day in the run-up to December 31.
Log in and claim your reward which could be exp, a booster and some other special surprises. Claim your daily reward through the Advent NPC or by using /advent.



Misc. Updates & Changes

​
Here's a list of some of the smaller things that have been added with this update.
Updated the warp menu with some new warps.

Fixed fortified walls.

/f inspect is updated and it now also works on genbuckets.

Changed the chance of seasonal ranks it was to high.

Made some changes to the economy

Allowed kits being used underneath your rank, in order to stimulate more pvp.

Added a custom version of /mutechat

Afk permission has been added for lord and above

Fixed the unclaim value bug.

Added chunkbusters so you could remove whole chunks at once.

Anticheat has been changed and should be less strict, on speed.

Fixed being able to fly within the warzone

You can no longer shoot sand within the warzone.

Creepereggs now work on a whole stack of stacked spawners instead of one at each time.

Added ice genbuckets.

Added patchable genbuckets

Buffed supplycrates

Changing your faction name has now been logged.

Sand wands have been added

Some special sets have been added within the crates for pvp.

Remove gapples from crates.

/f inspect has been updated.

Factions shields have been updated.

Completly removed ichest from the store and within the game.

Boosters from the store are now personal boosters and no longer server-wide boosters.

/rn (real name) can be used while you are in combat.

Changed the koth areas so you cant get knocked off easily

You can no longer see cannon related items with .invsee

You will receive 50 power on the first join instead of the 0 you started with before.

Fixed fortified walls.

Updated all plugins to the latest versions.

All broadcasts updated

Disabled certain fragment names with rename tags.

New settings have been added

You can now see exp from other with /exp username.

New and a lot more leaderboards are added.

Vanishzone added for the spawn point and crates area.

Addedbarrel claims

New logging channels for staff

fixed claim persistent

improved tntfill for own claims only

added faction vault logs

Will only display active strikes

Made faction shields longer

Increased max raid radius

raid/barrel claims do not count for your claim count

Charged creepereggs can break a whole stack of stacked spawners of 1 at the time.

Fixed flying within the warzone.
And much more. . .

If you encounter any bugs, be sure to make a bug report HERE. We will be checking this section regularly in order to fix things as soon as possible.
Make sure to let us know if you have any feedback or suggestions. We are always open for it as we are always looking for ways to improve our server.




​
Questions & Answers
Q: What will be kept after the reset?
A:
Purchased ranks from our store

Purchase or won out of crates commands/ranks
Q: What will be lost with the reset?
A:
Q: Why did opfactions reset?
A: Opfactions just needed a reset, it wasn't updated for months. So to make opfactions working again was a reset required. So here it is a fresh new reset with updates!

This means all claims, items, money and the map will be reset. Nothing will be kept leftover from the previous map. Of course, all purchases will be reissued so nobody will be out of pocket in that regard. I know this must be a disappointing revelation for a lot of you, but think about the exciting new changes, the new alliances you can forge, the new map, the new features, and updates the different kind of gameplay and style being provided with this update will surely make it a worth-while and exciting reset!






We hope to see you in our new OpFactions server soon!
If you have feedback or any suggestion, let us know we'd love to make this as good as we can.

Thanks​