Joined

May 30, 2016
Messages

1,545
Points

151

ClassicSkyblock - PikaNetwork 2020 December 26th 2020, 18:00 GMT / 13:00 EST / 12:00 CST / 11:00 MT / 10:00 PST

​

Greetings

PikaCrafters

, All the Skyblock seasons ended recently, and we have not forgotten about you skyblock players! The ClassicSkyblock gamemode will not be forgotten this month as we will also be resetting this mode! The reset will take place on

7PM CET - Saturday, December 26 2020,

will you be there?

Our approach to the next season entails a fair playing field for everyone involved. To begin with, we will be added custom crops that can be farmed by anyone. This will be the best way to start your season off to get some money and purchase spawners. Not only will this help to balance things out, we have also decided to completely remove the ichest from the game.

In a further attempt to balance the server, the island top value of spawners will be generated over time. When you place the spawner it will be worth nothing and as time goes on the value will increase to the maximum value it can be worth. We hope that with all of the changes and additions, it will be much more fair for everyone.

If there is still something you want changing, feel free to reply to this thread before its release, if there is enough support for it, we will consider making the change.


Let's not delay any more. The server will be released this

Saturday, 26th December at around 7pm CET

.

Saturday 26 December 2020
18:00 GMT / 13:00 EST / 12:00 CST / 11:00 MT / 10:00 PST


play.pika-network.net





Please note:

The release time can be a couple of minutes later, we are trying to reach 7 PM CET.



itsalmo.st is a snazzy free countdown tool designed and developed by Type/Code. Create and share your own countdown to anything.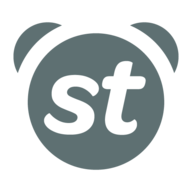 itsalmo.st

When planning the introduction of the new season, we thought what better way to grab your attention than some store credit, or a rank giveaway? If you want to enter this giveaway please head over to the official post on our Instagram page!



Welcome back to Instagram. Sign in to check out what your friends, family & interests have been capturing & sharing around the world.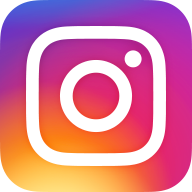 www.instagram.com

​
​
Island Top Rewards
​
This new season of ClassicSkyblock will have biweekly payouts for the top islands! This will go on until the end of the season which will last exactly 7 weeks or 49 days. Our schedule for the start and the end of the map is pretty defined and we will be hosting an end of the map payout as well.

Bi-weekly Payouts:
1st Prize: $75 Store Coupon for ClassicSkyblock
2nd Prize: $50 Store Coupon for ClassicSkyblock
3rd Prize: $25 Store Coupon for ClassicSkyblock
End of the Season Reward:
1st Prize: €200 PayPal Money + €250 Store Coupon for ClassicSkyblock
2nd Prize: €100 PayPal Money + €150 Store Coupon for ClassicSkyblock
3rd Prize: €150 Store Coupon for ClassicSkyblock
The end of the season rewards will be paid out after 49 days of the release!



Please note:

Having multiple islands with alt accounts or splitting up your island to win island top is not allowed! This will disqualify the island from the competition.


Please note:

Island has to be at least 14 days old to enter this competition. ( First weeks excluded)


Please note:

If your island gets caught hacking accounts, abusing bugs, or similar illegal behavior, they will get disqualified


​

Among other things, the following has been changed/updated, there may be additions to this over the next few days, based on your guy's suggestions, so make sure to keep suggesting!


| New Builds
Of course, we have to have some new builds. We can't just reset without changing the face of the spawn. Since we are still in the month of December, we will also have the ClassicSkyblock spawn following the winter theme.

Based on the feedback from you, last season, we have also resized the warzone of the map. Many of you thought that it was way too big for the number of players that we're fighting and that is the reason that this season it is much smaller.



| Spawner Value
At the end of last season, we saw people exploiting spawners by placing them very late into the season or mining them to trade. To stop this from happening, the spawner value will appreciate over time.

It begins at 0% of its value and depending on the spawner will take time to reach its maximum value of 100%. If you place them at the end of the season for the payout, they will not add a massive value to your island and if you mine them then you will lose the value and have to start all over again.



| Custom Crops
Everyone knows about the vanilla farmable items but no one really used them last season due to them not being very profitable.

To change it up, this season we will be introducing custom crops that are outside of vanilla Minecraft.

We have created them in such a way that they cannot be farmed whilst AFK and because of this, you will also receive a nice sell price for farming the items.
The selling prices are a great way to get you started and are easy to obtain for any player, even those who are less advanced.


| Transfer
The transfer system has been fully set up again. All the prices have been redone, new stocks have been introduced and of course, we couldn't just update it without some brand new items available!

Not only have we completely updated the transfer we also after request have added mobcoins banknotes, instead of having one single mobcoin can you now also withdraw them like you can with your money.


| Pets
Feeling lonely? Never again with these little buddies. Jeff the ZooKeeper is added to the spawn and each week he will bring you 3 new pets that you can purchase.

Every Saturday the zookeeper will restock his eggs. Save up your items and currencies to purchase some mystery pet eggs. Each egg will be a mystery tier and the eggs being sold are completely random every weekend.

Every pet will give you a different boost and the higher the tier the better. The pets can help you with various things, help you with more loot, boost income, or even boost more damage to certain mobs. A small list of pets that will be added within this season
Blaze Pet

Zombie Pet

Pigman Pet

And many others, will you be able to collect them all?
| IChest
The ichest has been removed! This will no longer be possible to use this next season.

The ichest had become way too overpowered for the seasons and players using it had such a big advantage over others therefore we chose to remove it in our attempt to rebalance the server this season.


| Repair System
We have decided that the way the repair system used to work, wasn't ideal. We have redone this and updated it. Instead of individually repairing items in /repairer, a GUI will now pop up, directly allowing you to repair items.
Diamond Chestplate - Repair all your armor

Gold Chestplate - Repair the armor you're currently wearing

Gold Sword - Repair your weapons

Diamond Pickaxe - Repair your tools

Minecart Chest - Repair your full inventory
The new repair system will now automatically calculate the cost of repair and will repair it based on what you click and need.


| Outpost
We have decided to introduce some fighting into ClassicSkyblock. This will be done through an outpost within the warzone of the spawn.
This outpost will only be run on a Tuesday, Thursday, Saturday and Sunday at 16:00 server time.

Winning the outpost will not only reward you as a player, but we have chosen to create rewards that will be available for your whole island. Think of this as a booster for all of your island members!



| ItemFlip
You are already familiar with the concept of coinflip. However, we will introduce a new feature, something for people that are less scared. Itemflip will allow you to add an item you want to gamble with, get a nice bet, flip it against him like Coinflip it, and see if the luck is on your side.

|

Misc. Updates & Changes

​
Here's a list of some of the smaller things that have been added with this update.
Redid all transfer prices and stock

Fixed all typos within crates

Completely removed the ichest within all crates.

Added an exp booster to the store.

Fixed quests

Buffed supply crates, and de quantity of supply crates are also buffed

Island vault usage is now also logged and can be seen within /is logs

Completely recoded island top so it works with increasing value of spawners.

Added permission for [island] to advertise your island.

After purchasing 250 spawners you need to unlock the spawner again with heads.

Added more leaderboards within the spawn

Updated tablist with server information

Switched to a custom version of worldedit for faster loading of your islands.

Mobcoins can now also been redeemed onto a banknote style note.

Killstreaks have been added to classicskyblock now also.

Added personal island boosters that are only for your island! Get those through the outpost within the warzone.

Once kits have been updated and redone a little.

Descriptions have been added to the spawner shop to show what each spawner drops.

Updated all broadcasts within game.

Updated the anticheat and modified the anticheat to be less aggressive on enderman farming.

Itemflip help command has been added.

Updated all plugins to the latest versions.

Custom crops shop categorie, has been added.

Added a cooldown on transfer so not one person can purchase all stock.

And more..
If you encounter any bugs, be sure to make a bug report HERE. We will be checking this section regularly in order to fix things as soon as possible.
Make sure to let us know if you have any feedback or suggestions. We are always open for it as we are always looking for ways to improve our server.




​
Questions & Answers
Q: What will be kept after the reset?
A:
Purchased ranks from our store

Purchase or won out of crates commands/ranks
Q: What will be lost with the reset?
A:
Q: Why did skyblock reset?
A: Skyblock just needed a reset, it wasn't updated for years So to make skyblock working again was a reset required. So here it is a fresh new skyblock with updates!

This means all islands, items, money and the map will be reset. Nothing will be kept leftover from the previous map. Of course, all purchases will be reissued so nobody will be out of pocket in that regard. I know this must be a disappointing revelation for a lot of you, but think about the exciting new changes, the new alliances you can forge, the new map, the new features, and updates the different kind of gameplay and style being provided with this update will surely make it a worth-while and exciting reset!







We hope to see you in our new ClassicSkyblock server soon!
If you have feedback or any suggestion, let us know we'd love to make this as good as we can.
​