Joined

Mar 11, 2018
Messages

1,943
Points

133

Classic SkyBlock - PikaNetwork 2022
November 25th, 2022, 19:00 GMT / 15:00 EST / 14:00 CST / 12:00 PST
​
Hello, players of

PikaNetwork

.

It is that time again, time for a new Classic SkyBlock reset!
We are excited to announce that the new Classic SkyBlock reset is right around the corner filled with features to further enhance your experience at our Classic SkyBlock server.

This season we will be updating Classic SkyBlock to 1.19, removing the resourcepack, and adding some needed features as well as a lot of bug fixes.

Below you can find most of the changes we have made and what has been added, I'm sure I forgot to mention it all but I'm sure giving it a good read over you will be familiar with most you're going to see. If there is however still something you want to change, feel free to mention it on this thread before its release, we can still consider making the change.
Are you ready to hop into a new season?! Say no more. The update will be released this Friday, November 25th, 2022.

November 25th, 2022
19:00 GMT / 14:00 EST / 13:00 CST / 11:00 PST
play.pika-network.net

Please note: The release time can be a couple of minutes later, we are trying to reach 8 PM CET.


​
Gi
ve
a
w
a
ys
​
​
If you would like to start the season on the right track, we've got you covered! We are running a giveaway that includes ranks and store coupons! If you would like to enter the giveaways, go ahead and visit our official post!
​
​
573 Likes, 310 Comments - PikaNetwork (@pika.network) on Instagram: "📅 Classic Skyblock - 𝗙𝗿𝗶𝗱𝗮𝘆, 𝗡𝗼𝘃𝗲𝗺𝗯𝗲𝗿 𝟮𝟱, 𝟮..."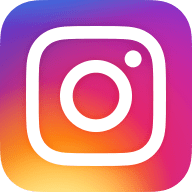 www.instagram.com
​
​
​
​
En
d of
th
e w
or
ld
​
​
To celebrate the end of the season, we will be hosting an end-of-season event. At around 3 days before the release, we will be placing reset signs at spawn which you can click and claim a number of rewards; Free items, Free kits, Millions of in-game money, and Tons of free experience to level up your overpowered armor. Everyone will be able to finish their rank-ups because you can get everything for free. You can fight with everyone without the fear of losing your gear you have weeks to gather. So clearly this is the event everyone should participate in! Hop on Classic SkyBlock and have fun!
​

​
Changelog​
​
The following are the most important features/modifications implemented towards this season's map and features.
​
New!
Spawn
​
​
A new season means a new spawn and a new warzone. It is time to explore the lost treasure from the ancient temples at spawn.
​
​
A new spawn with an ancient theme.
​
Looking for some help? There are plenty of NPCs explaining all the features.
​
A new seasonal crate has been added again.
​
​
​
​
New!

1.19 Server Version
​
With the new reset, we will be updating Classic SkyBlock to the latest stable version of the game, 1.19!
​
With this update, we did our best to polish everything to be able to work with this version.
​
From updating all of our plugins to making sure we can keep up with the performance of these newer versions. We are confident that we can now fully release Classic SkyBlock with 1.19.
​
​
New blocks, mobs, and much more!
​
You will now be able to enjoy all of the newest blocks, mobs, and features that have been added within the latest update, this update adds brand-new swamps & mangrove trees. Giving you a cute little new creature to discover, the frogs!
​
Fixed issues with chunks saving
​
Last season we had some small issues with saving the chunks on some islands, but we are happy to tell you that this has been fully fixed within this new season of Classic SkyBlock!
​
​
New!

Skills
​
A great way to progress as a player for this season will be the new skills that we are releasing on Classic SkyBlock.
​
The skills provide an experience and leveling mechanic for different actions which are especially bound to Classic SkyBlock.
​
Leveling up these skills will provide you with some great and bigger rewards, such as getting a higher chance of double drops from those skills, or even better perks!
​
The 7 skills we will implement are the following:
​
Lumberjack

Miner

Swords

Axes

Ability 1 - Double Wood Chance:
+1.5% per level.

Ability 2 - Bulk Cutting:
Breaks wood in bulk for 3 seconds, activate it by pressing Shift + Right Click whilst holding an Axe.

Ability 3 - Lucky Lumberjack:
Chance to get higher rewards.
Ability 1 - Double Ores Chance:
+1.15% per level to drop double ores.

Ability 2 - Mass Miner:
Breaks ores in a 3x3 area in front of you instantly, activate it by pressing Shift + Right Click whilst holding a Pickaxe.

Ability 3 - Excavate Eject:
Respawns the ore instantly and gives you double loot for the next 15 seconds.
Ability 1 - Serrated Strikes:
Turn your next hit into an AOE hit. The AOE damage is single target damage / 4. It also has an added special effect, where it has a chance to apply Rupture, a special effect that's basically bleeding.

Ability 2 - Counter Attack:
When blocking your shield, you have a chance to reflect 50% of the damage taken

Ability 3 - Rupture:
Rupture is like a bleeding effect, that increases in duration the higher the level of your sword is.
Ability 1 - Skull Splitter:
Turns your next hit into an AOE hit. The AOE damage is single target damage /2.

Ability 2 - Critical Strikes:
Allow players to crit damage without having to jump. A crit does twice the amount of damage.

Ability 3 - Axe Mastery:
Adds bonus damage to any axe. Depending on your axes level

Ability 4 - Armor Impact:
Adds a passive increase in damage to other players' armor
Archery

Banker

Farmer

Ability 1 - Agile Arrows:
Deals extra damage with bows when activated. Shift-Right click with your bow to activate.
Ability 1 - Money Madness:
Items you sell in the /shop have a chance to be multiplied by x1.25. This is chance-based and each level will gain you a 0.25% chance to activate.
Ability 1 - Double Crops Chance:
Gain double crops.

Ability 2 - Farm Mania:
Automatically farms any crops in a 3 blocks radius for 5 seconds, activate it by pressing Shift + Right Click whilst holding a Hoe.

Ability 3 - Prosperous Farming:
Automatically replants the crops.
​
New!
Player Warps
​
What is a better way of showing off your island than with a public warp? Sure, we have had 1 public island warp per island, but how great would it be to be able to place warps all across your island, that can be visited by every player on the server?
​
​
Set your own warp
​
Do you own the best public grinder? Make it public with a player warp! Or do you have a fun parkour event, place a player warp and allow players to easily access your warp.
​
Warps will be displayed within the /playerwarps menu.​
Within this warp menu you will be able to set a small description explaining what your warp is about as well!
​
​
Rate other warps
​
These player warps can be either given a Like or a Dislike. This way you can easily filter through the best and worst warps across our Classic SkyBlock server.​
Placing a warp is simple, once you obtain a Player Warp Token you will be able to set a warp using /setplayerwarp <name>. After placing the warp the token will be consumed and the warp will be set.​
​
Simple and accessible
​
You can remove the warp at any time, by using /delplayerwarp <warp>. However, you will not be refunded a token upon removing a warp, so you have to choose wisely where to place your public player warps.​
New!
Player Shops
​
​
With these new player warps, there is only one essential thing missing to make your Island open to the public, a good player shop system! That is why for this season we will be introducing a brand new player shop system that you can use with ease.
​
​
Create your shop
​
Start off by placing down a chest with a sign saying [shop]. Once the sign has been placed down the chest will turn into a player shop. Once the chest has been turned into a shop it is time to get started. Start out by clicking the newly created shop sign. Now your shop menu will open up. Within this menu, you can do 4 different things, those things are:​
Set your shop item. -With this you can select an item from your inventory that the shop should sell, this can be any item in the game, as long as your shop has enough stock for it you will be able to sell it!​
View shop logs -Here you can view everyone that has used your shop in a small simple overview, this way you can check how your little market did while you were offline.​
Select your price - Looking to buy, sell, or both? Configure your shop with a fair price and you will be able to buy items from players, sell them items to you, or even both. This will also work while you are offline.​
Remove your shop - Want to move your shop somewhere else? No worries. With just a click you can remove your playershop from your island.​
​
Advertise your shops
​
A new unique way to make yourself known with your player shops is by advertising them. You will need Advertisement Gems in order to be able to advertise your shop, and each shop can be advertised individually as well. Once the timer runs out your shop is no longer advertised, however players will always be able to use your shop, even when it is not being advertised.
​
​
Browse all advertised shops
​
With everyone being able to create a shop we decided to make a big overview, the /playershops menu will show all the current playershops, organized by item and category. However in order to have your shop shown here you will need to have it advertised.​
​
New!

Delivery System
​
Ever wanted to send your friend a package of items, or just surprise them with a gift?
​
We will be introducing a Delivery System where you can simply send packages to your friends in a safe way, even if they are offline!
​
Send a package with ease
​
To make a delivery simply type /maildelivery <player name>, and an inventory will pop up where you can drop your items in to, the delivery man will make sure all these items come in 1 small package to the person you are sending them to. Close the inventory when you are done sending the items or click the Cancel button to cancel.​
To pick up deliveries, type /deliveries, or visit the Delivery Man at spawn, he will take care of all your incoming packages until you have claimed them.
​
​
New!

Tags
​
Tags are a great way to stand out in chat, and now you will be able to show off in chat with style with these brand-new tags.
​
Collect every tag.
​
You can earn tags by purchasing them in the /goldshop, or by getting a few of them available in-game.
​
If you are planning to become even more fancy make sure to check out the new /tags.
​
Collect every tag to stand out in chat even more.
​
Different tiers per tag.
​
In order to have valuable collectibles you need to know which tag has what rarity, so we divided the tags into 6 different tiers.
​
Tags come in 6 different tiers:

Common

,

Rare

,

Epic

,

Legendary

,

Seasonal

&

Special

.
​
The seasonal tags are only obtainable during the current season, after this season you will no longer be able to collect them.
​
The special tags are given to players for helping us out by reporting bugs, posting suggestions, and overall making Survival a more enjoyable gamemode.
​
​
​
New!

Play Time Rewards
​
Get rewards by simply playing. How great does that sound? Too good to be true? We agree! However, it's happening this season. You can claim different milestones simply by reaching the required playtime. Upon your first login this season your playtime will start, the more you play, the more rewards you will be able to claim this season.
​
​
Start out by typing /playtimerewards and you will find a menu with different tiers of rewards that you can claim, each tier will have a higher requirement of playtime, the further you progress, the better the rewards will be, and all of that for free, how amazing is that.​
​
​
New!

Spawners
​
​
With a new version comes new mobs that we can not leave behind!
​
That is why we will be adding a few new spawners for mobs that we think are a good fit to have a spawner.
​
​
It is a small change, but we feel like having more spawners that you can collect will make it a bit more fun to expand your grinders with.
​
The following mobs will now have their own spawner on the new Classic SkyBlock:
​
​
Drowned
​
Husk
​
Glow Squid
​
Goat
​
Polar Bear
​
​
​
New!

Spawner Boosts
​
​
We will be adding different spawner boosts for every spawner as well. These boosts can be unlocked by paying heads of the mob that spawns from the spawner.
​
Spawner Boost Level
​
Each spawner has a boost level, this can be unlocked with the heads of the mob from that spawner as well. It is all about grinding out those spawners to further enhance your Classic SkyBlock income!
​
Your spawner has a total of 10 levels giving the following boosts:
​
Level I


x1.5 Experience from mobs of the spawner

​

Level II


x1.5 Drops from mobs of the spawner

​

Level III


x1.5 Mob Heads from mobs of the spawner

​

Level IV


x2.0 Experience from mobs of the spawner

​

Level V


x2.0 Mob Heads from mobs of the spawner

​

Level VI


x2.0 Mob Heads from mobs of the spawner

​

Level VII


x2.5 Experience from mobs of the spawner

​

Level VIII


x2.5 Mob Heads from mobs of the spawner

​

Level XI


x2.5 Mob Heads from mobs of the spawner

​

​

Level X


x3.0 Experience from mobs of the spawner
x3.0 Drops from mobs of the spawner
x3.0 Mob Heads from mobs of the spawner

​

​
​
​
New!

Mob Mastery
​
A new rewarding system for grinding mobs.
​
For every 5,000 Mob Kills you receive a Mob Point that you can use for Mob Mastery.
​
You can select a specific type of upgrade and upgrade them with Mob Points. With each upgrade, the loot you get from Mobs becomes better.
​
The following 3 mob masteries have been added for this release.
​
Upgrade 1 (3 Mob Points):
3.5% Chance to drop loot x3

Upgrade 2 (5 Mob Points):
7.5% Chance to drop loot x3

Upgrade 3 (10 Mob Points):
12.5% Chance to drop loot x3

Upgrade 4 (15 Mob Points):
17.5% Chance to drop loot x3
Upgrade 1 (3 Mob Points):
7.5% Chance for a double kill. 1% Chance for a triple kill. 0.5% chance for a Penta kill.

Upgrade 2 (5 Mob Points):
12.5% Chance for a double kill. 3% Chance for a triple kill. 2.5% chance for a Penta kill.

Upgrade 3 (10 Mob Points):
17.5% Chance for a double kill. 10% Chance for a triple kill. 5.0% chance for a Penta kill.

Upgrade 4 (15 Mob Points):
22.5% Chance for a double kill. 17% Chance for a triple kill. 7.5% chance for a Penta kill.

Double kill = x2 Loot Triple kill = x3 Loot Penta kill = x5 Loot
Upgrade 1 (3 Mob Points):
3.5% Chance to drop experience x3

Upgrade 2 (5 Mob Points):
7.5% Chance to drop experience x3

Upgrade 3 (10 Mob Points):
12.5% Chance to drop experience x3

Upgrade 4 (15 Mob Points):
17.5% Chance to drop experience x3
​
Updated!

Leaderboards
​
​
Statistics are essential in a competitive scene, so that is why we want players to stand out, or brag about their achievements. It's okay to be proud, and you should be able to show your accomplishments in style.
​
​
Next to that is that we want players to feel and see their own progression, where are they standing, and how much further they have to go to reach a higher spot on the leaderboards, and that is why we will be doing a complete leaderboard revamp.
​
​
On every leaderboard, you will now be able to view your exact position. This goes for the leaderboards in spawn and newly introduced leaderboards.
​
Next to that, the Skills Leaderboard will also receive this improvement.
​
​
These 8 leaderboards will now be displayed in-game:
​
Top 10 Balance

​

Top 10 Deaths

​

Top 10 of all Skill Levels

​

Top 10 Crate Keys opened

​

Top 10 Custom Crops Harvested

​

Top 10 Player Levels

​

Top 10 Collected Experience

​

Top 10 Kills

​

​
​
​
​
Updated!
Island Upgrades
​
​
It's been a while since we added some island upgrades, so for this season we will be adding 2 new ones, those 2 new island upgrades are:
​
Spawners Spawn Rate -

Spawner levels will now increase the Spawn rate by 25% per level!
​
Crops Growth Rate -

Crops levels will now increase the Growth rate by 10% per level!
​
​
​
​
Updated!

Auction House
​
It is important to know what happened to your auctions. This is why we added a small change to the auction house. We will be introducing the /ah sold command.​
Within this menu, you can view all your sold auctions. This will make things much easier when your auctions got sold while being offline.
​
All of the sold auctions will be visible within this /ah sold menu.
​
On top of that, we added two new currencies you can use in the Auction House, these currencies are

Mob Coins

and

Experience

. With these two new currencies, you will have a little more choice on what you want and need.
​
​
So now you will be able to list auctions with the following currencies:
​
Money

,

Mob Coins

, and

Experience

.
​
​
​
​
Updated!
Player Levels
​
Tired of the same old boring task? Well, look no further! We have completely revamped the player levels task and added some new unique tasks for everyone to enjoy and take on. We won't spoil you what they are, so better prepare to uncover them yourselves!
​
​
Time to go premium!
​
Of course, when there are new player levels, they must also come with brand-new level rewards! YES! You've heard us correctly, brand-new level rewards along with premium rewards with the new Premium Pass Voucher that you can purchase from our gold shop using /goldshop or our web store at store.pika-network.net
​
​
In these changes, we aim to challenge the community of survival with the hardest task a true challenger can do, but at the same time, you must also have fun! This will involve a lot of blood, sweat, and tears from grinding to the top. We wish you the best of luck with the new 100 levels!
​
​
Removed!

Resource Pack
​
Last season when went to the latest version of the game we decided to use all of it and added a custom resourcepack to further enhance your classic experience.
​
We have always loved utilizing the latest version with a resourcepack as it gives you so many possibilities on what you can do on the gamemode. From custom cosmetics to items, and so on. However, even though we loved creating a pack and having so many cool things in-game such as the hats, emojis, custom inventories and all of the other things that came with our resourcepack we decided it was best to cancel the resourcepack idea for Classic SkyBlock.
​
Why the removal?
​
We feel like a resourcepack is great, but we aren't using it to the fullest potential. In order to make full use of the resourcepack we would have to add many new things in-game, making Classic SkyBlock no longer Classic SkyBlock, but a whole new mode. On top of that a resourcepack is stopping a lot of players from trying out a mode, and we want people to be able to enjoy Classic SkyBlock, even without the resourcepack.
​
That is why we decided to fully remove the resourcepack and everything around it. So this week is your chance to say your final goodbye to the resourcepack.
​
Fixed!
Bugs
​
​
We did our best to polish and fix as many existing bugs inside the Classic SkyBlock server. We have looked through all the bug reports and managed to fix them. If you come across any bugs with the new release, make sure to report them at our forums under the bug reports section.
​
Here are a few of the bugs we squished out:
​
Fixed supply drops not ending properly sometimes.

Fixed the tablist names being in the wrong order.

Fixed some spawners randomly losing levels.

Fixed zookeeper

Fixed leaderboards

Fixed chunks sometimes not saving.

Fixed having negative island experience.

Fixed nether portals on some islands not working.

Fixed not being able to connect to Classic SkyBlock sometimes.

Fixed the get started NPC not working once you own an island.

and many more.
​
Misc.
Updates and changes.
​
​
After receiving some suggestions about modifying a couple of things, we have decided to make the following modifications in order to make everyone's Factions experience much better. We have modified a few features which were present on the previous map, and here is the list including those modifications, along with a justification for the majority:
​
Updated all plugins.​

Updated help commands.​

Added a new tier of supply drops.​

Added player level skip tokens

Added crate re-roll tokens

Added all the new mobs to the game.

Added the gold shop to Classic SkyBlock

All kits will now be given as a voucher

All gkits will now be given as a container item.

Improved crate rewards.

Improvec supply drop rewards.

Updated tablist.
Please note: Any suggestions for changes feel free to leave them in the comments.

​


​
Question and Answers
​
Why does Classic SkyBlock reset?​
Classic SkyBlock is already up for some time. A reset has to happen to change and improve with new features, to make the game more exciting for you all! This then allows you players to have a fresh start and new players can begin to play without any significant disadvantage.
​
​
This means all items, money, and the map will be reset. Nothing will be kept leftover from the previous map. I know this must be a disappointing revelation for a lot of you, but think about the exciting new changes, the new alliances you can forge, the new map, the new features and updates the different kinds of gameplay, and style is provided with this update will surely make it a worth-while and exciting reset!
​
​
Below you can find what you will lose and one for what you will keep
​
​
What will I lose?​
Your island

Player level & premium reward pass

All items in your inventory and ender chest

Any currencies such as money and exp

Chatcolor permissions.

Seasonal ranks and perks
​
What will I keep?​
Purchased Ranks & Rank Upgrades

Purchased Perks

Won out of crates commands/ranks
We hope to see you on our new Classic SkyBlock server soon!

If you have feedback or any suggestion, let us know we'd love to make this as good as we can.​
​