Joined

Sep 28, 2021
Messages

62
Points

8
Username:
Fqch​
Suggestion:
Make a bow kill against a player who fell into the void count as a bow kill​
Detailed description:
When hitting a person with an arrow, it does not count as a Bow Kill in the statistics.
It will be shown as a normal kill.

You will only gain a Bow-Kill once the killing blow is from an Arrow without the Void involved.​
Reason(s):
This will change how poorly the Bow-Kill statistic- and Leaderboard at the moment look.
The Bedwars Number 1 Bow-Killer in [
] should have about 100-200 Bow-Kills due to Bow Kills not counting when the hit enemy falls into the Void.
Which is weird considering other sections having way higher numbers.
As Example:
The current Bedwars
Number 1 Melee Killer
has
32,100 Melee Kills
.
The current Bedwars
Number 1 Void Killer
has
20,399 Void Kills
.
The current Bedwars
Number 1 Deaths
has
101,721 Deaths.
And then there is the current Bedwars
Number 1 Bow Killer
with around
200 Bow-Kills.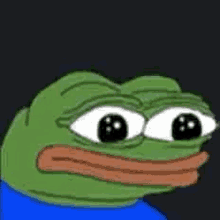 ​
Example(s):
[Player] has been shot in the void by [Player].​