Joined

Jun 2, 2021
Messages

5,244
Points

158
From a normal VIP non,

To an elite ( no ss because I can't find any)
To a Titan (being held at gun point by
@xDerpcat
)

And a champion ( for a month .-.) : (yes I did use badlion back then)

and back to titan ( I don't think an ss is needed
)
And silver on practice

And finally, the best of all

A staff member!!
Misc memories: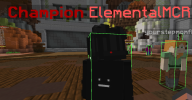 @ElementalMCR
probably regretting his life decisions idk

Crni_ spotted in a random lobby

Krekkers going on a ride, i guess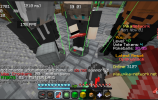 Mutton gang!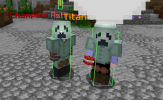 rinat with matching suits!!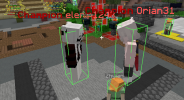 @Orian31
and
@eleni
doing.. something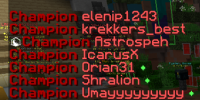 Unholy amount of champions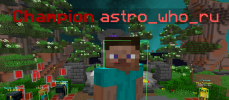 @qxpt
asking who I am while being muted xD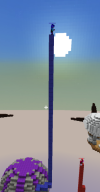 random guy going to moon :0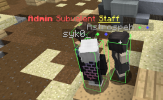 Staring contest with subvalent

Cool hats!
@CandyOP

@PixXxcal
playing skywars in lobby.. somehow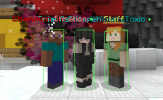 @Shralion
and
@Acuma

@Rushing_Minion
Casually failing while trying to make aTNT cannon

@Arrly
because he is cool!
I made sure to take the ss of me being a staff right where I took it when I had VIP so Its all one big circle, coming together at the end!
2021 was a crazy year, wasn't it? So many memories, so many struggles
The year when I started playing Pika alot
The year I met many amazing people here and made loads of new friends and lost a few dear ones
The year where I learnt a lot about life in general
2021 might not have been as bad as 2020, but It wasn't the best either, with the new varients of the deadly disease scaring everyone
Hopefully it doesn't become too serious and ends up in more lives being lost
I hope everyone stays safe and to the people who have covid, a very fast recovery so that they can enjoy their new year happily!
I wish I could list every one of the cool people I met this year but that would be too long so I'll just list a few that come to the top of my head (if I didn't mention you, it doesn't mean you are not my friend :c)
@Subvalent
One of the first staff members I ever talked to and a really great friend
@peg2
and
@xDerpcat
the people I had most fun playing with back in the days
@Acuma
and
@Shralion
and
@DreamyXero
People that I still talk to a lot
@CandyOP
who declared me as cool which makes him cool aswell!
@freetim
my great reporter twin!
@Rushing_Minion
@Alparo_
@zSeann
@MessiStark08
My fellow trial buds!
@Just_Illuminate
and
@ElementalMCR
veri kul helpers
and
@Arrly
who has been such a nice person and helped me through any trouble I had!
Special credits to
@TagTorq
for being one of my oldest and closest friends, through all our struggles still being friends

a totally not embarassing picture of us xd

us matching 2 ugly skins for no reason
(I'll add onto this list later on when I remember more names)
Wish you all and everyone else a happy new year
Regards-
Anu
Last edited: