Joined

May 30, 2016
Messages

4,081
Points

221

Factions - PikaNetwork 2021
March 6th 2021, 17:00 GMT / 12:00 EST / 11:00 CST / 10:00 MT / 9:00 PST
​
Greetings
PikaCrafters,
​
​
It is finally here, after almost one-year, normal factions will finally receive its much-needed reset, and what for a reset! The gameplay, enchantments, and the factions plugin itself have all been completely changed, and we started with a completely new setup to create this reset.
​
​
Based on all the feedback that we received on our suggestion post, have we started creating this brand new factions experience, an experience that everyone can hopefully enjoy!
​
​
With this reset, we will be introducing completely new gameplay, different from its previous one what was a merge between normal factions and the old galactic factions. With this new reset, we will be stepping away from all the current enchantments and only introducing the simple and basic enchantments you all like. Having only those couple of enchantments will have a completely different impact on how PVP will be this season.
​
​
We also redid the economy to be more in balance, added a bunch of new features, like chunk busters, trench pickaxes, a mobcoin shop with great loot, and much much more.
​
​
Below you can find most of the changes we have made and what has been added, I'm sure I forgot to mention it all but I'm sure giving it a good read over you will be familiar with most you're going to see.
​
​
If there is however still something you want changing, feel free to mention it on this thread before its release, we can still consider making the change.
​
​
Let's not delay any more. The server will be released this
Saturday, 6th March at around 6 pm CET.
​
​
When planning the introduction to the season, we thought, why not introduce it with a rank giveaway or some store credit?
If you want to enter this giveaway please head over to the official post on our Instagram page.​
Welcome back to Instagram. Sign in to check out what your friends, family & interests have been capturing & sharing around the world.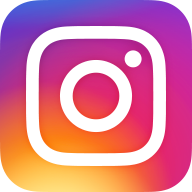 www.instagram.com
​
​
Saturday 6th March 2021
17:00 GMT / 12:00 EST / 11:00 CST / 10:00 MT / 9:00 PST


play.pika-network.net





Please note:

The release time can be a couple of minutes later, we are trying to reach 6 PM CET.
Grace Period (no explosions): 7 days ( Ends Saturday 13 March 2021, 6 PM CET )
First hour: No flight, No wilderness command, No hunger lose, No ender pearls
World Corners: 20
Season duration: 6 weeks
Faction size: 20 members
Faction shield: 12 hours
Cannoning speed:
3 seconds
​
If you do encounter any bugs or any issues be sure to make a bug report as we shall be closely looking at that section to fix things as soon as possible on the new reset!
​

​
​
​
Changelog​
Among other things, the following has been changed/updated:
​
​
New builds / World information
​
​
A new season of course means a brand new spawn this season we will be going with a wild-west-themed map. We love how it turned out and we hope you do too!
​
​
Around this spawn will there be a wild west-themed warzone, which includes 4 different KoTHs you can enter. Each hour you will also be able to find supply crates that have been dropped within this warzone, the supply crates are chest you can click to receive some great rewards!
​
​

​
​
There will be a total of 5 worlds so a total of 20 world corners this is hopefully enough for everyone.
​
OverWorld (/spawn)

The border for

overworld

will be 10,000 x 10,000 (-5,000 to 5,000) - Spawn in the middle

1,000 x 1,000 warzone

Koth at each side of /spawn close to spawn.

Flat and easy warzone for smooth PVP, less/ to no trees, and no grass.

All chunks preloaded

The End (/warp end)

The border for

endworld

will be 10,000 x 10,000 ( -5000 -> 5000) - warp in the middle

Flat sandstone from Y:1 to Y:30

1 Koth

Wildwest World (/warp wildwest)

The border for

wildwestworld

will be 7,500 x 7,500 ( -3750 -> 3750) - warp in the middle

Flat redsandstone from Y:1 to Y:30

Outpost will be located within this world

Pirate World (/warp pirate)

The border for

pirateworld

will be 7,500 x 7,500 ( -3750 -> 3750) - warp in the middle

Flat sandstone from Y:1 to Y:30

1 Koth

Jungle World (/warp jugnle)

The border for

jungleworld

will be 7,500 x 7,500 ( -3750 -> 3750) - warp in the middle

Flat green clay from Y:1 to Y:30

1 Koth
Faction strikes & rules
​
​
Factions will now have added several rules put in place that will affect the faction's experience and how winners are determined. Please familiarize yourself with it all the rules in-game.
​
​
We also took the time to make all the factions' rules organized and easy to find within the game with a GUI. Simply use /f rules and go through all categories of rules, they also show what the strike is for breaking those rules.
​
​

​
Factions
​
​
We will be stepping away from the current faction plugin we use and are introducing a new and our own custom version of factions. This new factions plugin allows us to introduce a couple of new features you most likely all will like.
​
Factions Missions


Every day you and your faction can compete within 6 different daily missions, the missions will reset every 24 hours and 6 new different missions will be available. They will provide your faction experience and factions tokens. The tokens can be used to purchase faction perks and exp is needed to level up your faction.

Next to this we also have leveled missions those missions can always be completed and do not reset, each leveled mission has 10 levels, for example, you start off with killing 100 skeletons and you need to kill more skeletons each level.



Factions Perks


Faction perks can be used to unlock some special effects, and perks for your faction members, think of your whole faction getting a permanent strength effect, an experience boost, and many other different perks.

You can unlock each perk with faction tokens you receive from completing missions, but for some perks you also need your faction to be a specific faction level so keep that in mind!



Factions


We also added the main GUI for factions where you can find some much-needed information and commands you can use for your faction. Have a quick look when your members have been online for the last time, check your faction warps, and much more.

- New and updated faction permissions, easy to manage
- Simply see which and what strikes you have received
- Enable faction effects within your faction claims
- Manage faction warps easily
CustomEnchantments
​
​
The enchantments have also received a complete overhaul, we heard your feedback and have listened to it. After our poll within our discord server are we now sure we are only going with some basic custom enchantments. This is why factions will have a new system put in place named Fairies.
​
​
These fairies can be bought with experience that you earn from grinding. Instead of buying a different tier book, you can directly purchase any type of Fairy you'd like.
​
​
Fairies will still have a chance of succeeding and destroying your items, but you can choose which one you need and get directly started with it! We will be reducing the number of Fairies significantly compared to Custom Enchants to keep a good balance for PvPing!
​
​
The new enchants we're introducing include:
​
Clinch - Enchant that gives you the ability to get more mob coins from the mobs you have killed, this will help you a lot to gain mob coins and buy the stuff from transfer shop

Blaze - Enchant that has your back protecting you from fire, this will give you a permanent fire resistance.

Endurance - This enchant gives you more durability to your gear so it breaks slower, this can be used on your armor and tools too.

Perfect Hit - This enchant would give you ability to deal double damage.

Shockwave - This came to save the lives of those who spend hours and hours breaking blocks to build bases! The shockwave enchantment can be applied to picks and shovels and causes when mining or digging, additional blocks to be broken around.
and more you can find with the release....
​

​
​
Economy
​
​
We have designed a brand new economy from scratch this season, the main meta will be sugar cane. You will receive a free harvester hoe in your starter kit.
​
All prices have been looked over and a lot of new items you couldn't find before on factions have been added to the shop! We hope to have a more balanced and long-lasting economy created.
​
​
Mob Suits
​
​
To enhance the grind even more we will be introducing Mob Suits. By killing spawner mobs, there is a chance to drop heads. These heads are very important! If you collect enough of them, you can barter the heads in exchange for pieces of armor with Mob bonuses!
​
​
These mobsuits can be bought at any time and those are for grinding the mob type of your choice. These mob suits will boost the currencies you earn from killing the same mob as the suit you are wearing. You can upgrade these suits to increase your personal bonus even more. Their boosts and powers remain a secret for now, but you will be able to see them all on release!
​
​
Printer
​
​
A new way to get things done with ease. We are introducing /printer to make it easier to use schematic mods for your buildings. This has been suggested a lot, and with this reset, we think it's a good opportunity to add it.
​
​
Misc. Updates & Changes
​
Here's a list of some of the smaller things that have been added with this update.
​
Redid all the crates

Updated the shop

Updated the faction top

Added harvesterhoes

Brand new pvp arena added.

New and more /settings added.

Removed all customenchantments from kits/crates/supplcrates/gkits

Outpost

Made it possible to use bold nicknames for master rank

Redid all the once kits for donaters.

Chatcolors added.

Throwable creepereggs added

Trenchpicks added.

Rebalanced Mcmmo.

Updated all the plugins

Fixed flying above warzone.

Added a gapple cooldown

And much much more. . .
​
​
If you encounter any bugs, be sure to make a bug report HERE. We will be checking this section regularly in order to fix things as soon as possible.
Make sure to let us know if you have any feedback or suggestions. We are always open for it as we are always looking for ways to improve our server.




​
Questions & Answers
​
​
Factions just needed a reset, it wasn't updated for almost a year so to make faction work again was a reset required. So here it is a fresh new faction reset with updates!
​
​
This means all claims, items, money and the map will be reset. Nothing will be kept leftover from the previous map. Of course, all purchases will be reissued so nobody will be out of pocket in that regard. I know this must be a disappointing revelation for a lot of you, but think about the exciting new changes, the new alliances you can forge, the new map, the new features, and updates the different kind of gameplay and style being provided with this update will surely make it a worth-while and exciting reset!
​
​
Below you can find what you will lose and one for what you will keep
​
​
Your claims

All items in your inventory and ender chest

Any currencies such as money and exp

Chatcolor permissions.

Seasonal ranks and perks.
Purchased Ranks & Rank Upgrades

Purchased Perks

Won out of crates commands/ranks
We hope to see you in our new Factions server soon!
If you have feedback or any suggestion, let us know we'd love to make this as good as we can.

Thanks​